Do you have a testimonial you'd like to submit?
CLIENT TESTIMONIALS & KIND WORDS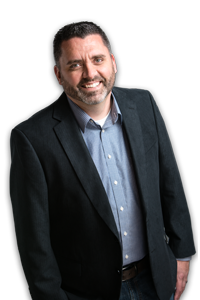 Below are some kind words submitted by clients and colleagues of mine from around the Greater Mankato area and beyond. I look forward to having the chance to earn a testimonial like these from you in the future.

Testimonials
Andrew first helped us sell our home which was on the market for months prior to hiring him. He also worked with us on and off for four years when we sat on the fence about buying a home. He never gave up on us. When the time finally did arrive for us to buy a home Andrew helped by being informed, accessible, and professional. If we ever move again we would work with him again because there isn't a realtor we trust more than Andrew.

We felt comfortable with Andrew the day we met him and never would have changed a thing. He is extremely professional and down to earth. We couldn't have asked for anyone better to work with. He made our house hunting and selling experience really enjoyable. He was very helpful and available to help us at all times, even when we got locked out of our house. We enjoyed our experience working with you Andrew, you did an awesome job!

Andrew was wonderful to work with! He was upfront about the entire selling experience and was able to give us all the information we needed to sell our house quickly in a difficult market! He pointed out areas of our home that needed attention and his motto of "removing excuses" helped us to sell our house quickly and for a price that was comfortable to us. We truly appreciated all of his help and hard work as we felt like Andrew really cared about us and worked hard to sell our property! Although we plan to never move from our current home, if we chose to, Andrew would be the first phone call we would make!!

Being a first time home buyer there were many unknowns. Andrew took us under his wing and supported us through the process. We miss the house hunting experience with Andrew but are extremely happy with our home. I rarely go to the top of the scale when I rate things in surveys but because Andrew supported us throughout the entire process I feel confident in rating him on Exceptional status! My husband and I could not have asked for a better Realtor. Thanks Andrew for all that you do!

My experience with Andrew was excellent. During a very stressful time, he put my mind at ease with great professionalism. I felt I was in very good hands and any problems that came up were communicated to me and resolved promptly. He listened and reacted to my concerns which I greatly appreciated, and I personally thank you for that. I was comforted by his knowledge in the market and the all options with a final plan made available to me. From signing on with him to the final closing I knew he would be there. I will not hesitate to recommend him to anyone looking for an agent. Thank you again Andrew for being so kind to work with, it made this so much easier on me.

Andrew is professional, knowledgeable, and sincere. It was a pleasure and I will recommend Andrew to all friends and family. I wouldn't want anyone else other than Andrew.

This is now our second real estate transaction with Andrew Kolars. He has done an exceptional job in all facets of his job. Andrew explained everything so we could understand it and make the proper decisions based on his recommendations. He was readily available and kept us informed at all times. Above all it was a pleasure to work with Andrew because he is a real people person who understands exactly what we are looking for! Keep up the great work, thank you!

We can't really say anything negative about the experience. Great job! We appreciated your patience with us as we took over a year to prepare ourselves to sell, and are thankful for your willingness and availability to drive documents to our house well after business hours. The knowledge and information you provided made us feel educated and comfortable with our decisions. This is what we believe sets you apart from the rest.

Great Job - Andrew showed real perseverance in working with us - I'm sure it wasn't always easy but he made no complaints! We've already used Andrew three times and you can be sure we'd do it again.

Andrew did a great job of selling our home and helping us find a new home to move into. Communication was great and everything went smoothly.