Want to know what the neighbor's home down the street sold for?
LEARN ABOUT HOME VALUES IN YOUR AREA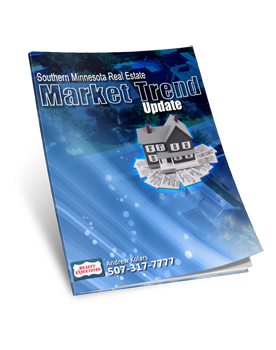 If you're selling and/or buying real estate in the Greater Mankato area, you'll want to be sure you have your finger on the pulse of the local market.
My FREE Market Trend Update helps local buyers and sellers get an in-depth overview of what's really happening in our area.
County values are helpful, but they don't tell the whole story…and national realty sites lack the local insight my custom report provides. Please fill out the form below to get instant access to this month's report.

MARKET TREND UPDATE – SIGNUP FORM
Instructions: Please complete the form below, and click the "Send Me My Report!" button to get this month's "Market Trend Update" sent straight to your inbox. You can expect your first issue within 10 minutes (check your spam filters) and will continue to receive a copy around the first week of each month.